Bulk Lollies Online
When you buy more, you save more! Need a large supply of sweet treats? Shop bulk lollies online with MyLollies!
MyLollies is known for its signature range of Mini Bags.
These bags may be small, but the positive effect they have on people is huge!
We've got a wide range of lollies and candies available in our Mini Bags range, and offer these sweets at bulk volume.
Get up to 100 Mini Bags of our signature 100g mix, which uses the Cadbury Party Mix (so you know you're getting a great quality product!)
Require smaller bags but still at a high volume? Our Mini Bags also come in 50g varieties and come in boxes of 140 units!
Love snakes? Us too! Order in bulk to receive Snake Mini Bags at irresistibly low prices
Delight people of all ages with a small token of appreciation or thanks, or simply any excuse to share the love! Shop the full range of Mini Bags here.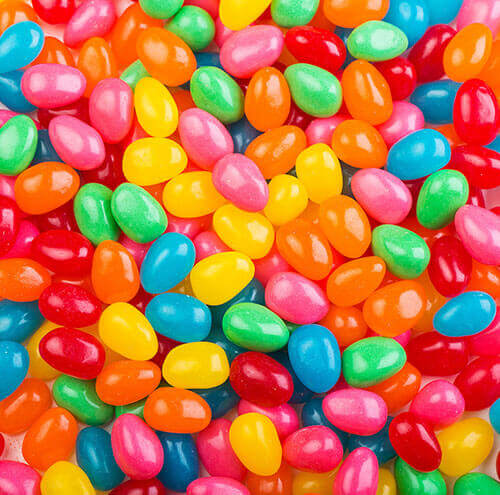 Buy bulk lollies for your store or business
One of the things that every owner of a newsagent, milk bar, or mini market must do is to buy bulk lollies to stock their shelves and sell to their patrons.
MyLollies has everything you need to make your store a true oasis of sweets, where adults and children come to do their candy shopping every day.
Finding a reliable bulk lolly supplier helps you stay in control of this part of your business. Enjoy wholesale prices, exceptional service, and fast delivery when you choose MyLollies as your wholesale confectionery provider.
If you work in a more corporate setting, there's no reason why you and your team should miss out on lollies! Stock up on bulk lollies on a recurring basis to ensure your boardroom sweet bowl and kitchen pantry is always filled to the brim with tasty lollies.
Thanks to the wide range of lollies that we have, your office will have the best and widest variety of sweets.
Bulk sweets online for events
In the past, the only way to buy sweets was walking to the nearest store and buying as many sweets as possible. But the game has changed! Technology now allows Australians to buy lollies online – and best of all, in bulk and at wholesale prices.
This new way of buying sweets wholesale is much better, because you don't even need to leave home to buy lollies in bulk. We will deliver your candies at the front of your door – fast.
In addition, we have an extensive catalogue ensuring you don't miss out on all your favourite sweets; think of it as a digital walk down all the aisles of your local supermarket – but with tons more variety!
You will find all kinds of sweets for any type of celebration, including birthdays, baby showers, weddings,or any other event worth celebrating.
Let our lollies fill your party and put a smile on the faces of your guests. We have every colour and flavour to match your theme. Order online now!