Mini Bags are small bundles of lolly joy!
Delight your clients or thank customers for their order with our deliciously sweet lolly bags.
Simple and easy way to enjoy and share your favourite sweets and candies
A small gesture makes a big impact when you gift our mini bags
Add them to each order you ship out to clients or customers
Mini bags are such a simple and affordable way to thrill your customers – and our mini prices will thrill you, too!
We are proud to use only Australian-made lollies in our mini bags: we have partnered with Cadbury and use their party mix, which our customers agree is the best party mix in the country!
We made this commitment because we see quality, consistency, and supporting local manufacturers are a vital part of what we do and what we believe!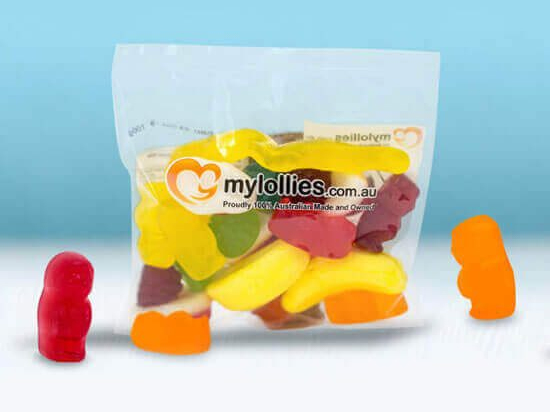 Kids Birthday Parties
MyLollies is Australia's leading supplier of kids lolly bags! Whether you have a venue that hosts kids birthday parties or your own almost 6 year old we have the perfect solution for you!
Giveaways and Promotions
If you have ever thought of giving your customers a small thank you gift for placing an order with you then you won't find better value than a MyLollies Mini Bag! You will be surprised what a small bag of lollies can do for you!
Fundraising
Searching for a way to fundraise for your club, school or organisation? We have the experience to get you off the ground and going in the right direction!
Why choose our pre filled party bags?
We won't be beaten on price!
You might think you could save by buying lollies and bagging them yourself, but by the time you add the cost of the lollies, bags, and figure out how to safely seal them, you'll find it actually becomes more costly!
It's oh-so simple and saves you time
MyLollies has state-of-the-art machinery that can pack and seal approximately 100 mini bags every minute – compare that to if you did it by hand!
That means you will save not only dollars, but hours of your own time, too! Best of all, your lollies will be hygienically sealed.
We meet all legal requirements
We print the nutritional information, ingredients, "best before" date, weight, contact details, country of origin, and most importantly the allergen statement, on the backs of every mini bag.
Depending on your intended use, we'll help distinguish which details you'll need to include.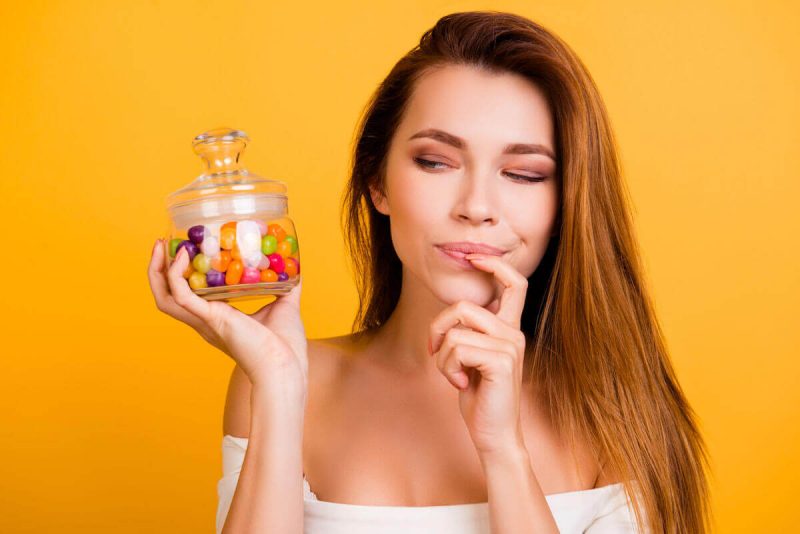 Types of lolly bags
There are a number of options you can choose from when it comes to ordering our sweet mini bags.
Mini bags with MyLollies logo
Our standard mini bags come with important information including ingredients, best before date, and allergen info on the back, while the front is printed with the MyLollies logo.
Alternatively, you can choose "rear print only" or RPO, where important info is still printed on the back, but the front is left bare for you to add your own sticker.
Custom mini bags – with your own logo!
Like the look of our printed bags? You can customise our mini bags with your own logo, printed on the front! Find out more about customising your mini bags here.
How it works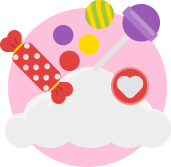 Choose your lollies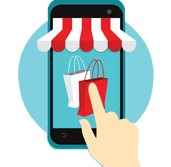 Design the bag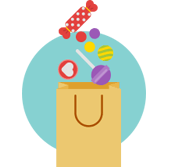 Pack the bag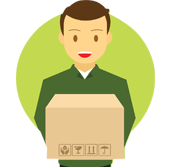 Deliver the bags
Lolly bags Brisbane
Planning an event in Brisbane? Our lolly bags can add fun to the party and make gifting a breeze.
Sure, there are great lolly shops around Brisbane where you can buy lollies and bags. But buying online at MyLollies is easier and even more fun without the hassle of traipsing through the store aisles!
You can mix and match candies, find all your favourites, and make your own mini bags without all the hassle of going out and carrying a dozen lolly bags with you.
Lolly bags Melbourne
Looking for the perfect party favour or corporate giveaway? Why not make your own lolly bags!
Choose from hundreds of candies at My Lollies to make a unique gift assortment. Our lolly warehouse is located in the Melbourne suburb of Seaford so you can drop by and customise your lolly bags there or order online at our website. Either way you will have fun filling your lolly bag. Get started now!
Lolly bags Sydney
Need sweets to fill up your lolly bags for an event in Sydney?
Our huge candy selection allows you to purchase your favourite candy in bulk so you can make dozens of lolly bags for a kids party or even hundreds for a corporate event. We have daily deliveries to Sydney and surrounding suburbs like Wollongong and Newcastle. Shop at My Lollies now.